Pacific Northwest Seafood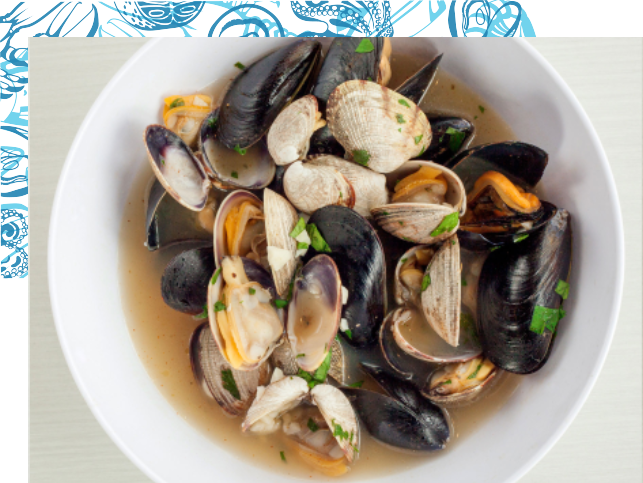 We Focus on the Environment so you can Focus on the Delicious Meal in Front of You
Our steam kettle cooking process is extremely energy efficient and fast. We bring in our seafood from sustainable sources that do not harm our marine ecosystems.
Steam kettle cooking has been around for over a century. The jacketed kettle reaches a precise 212 degrees in under a minute, efficiently cooking your KettleFish classic to perfection, every time.
Steam kettle cooking uses 62% less energy than traditional stock-pot on open-flame cooking methods.
Sustainable sources of seafood create zero harm to our environment.
We believe in responsibly sourcing the seafood we prepare for you. We trace our sources back to where our seafood is caught or raised. We only work with suppliers that ensure the well-being of marine life populations, ecosystems, and fisheries..
Freshly hooked, perfectly cooked!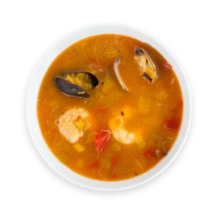 A hearty French seafood stew characterized by a white clam broth with distinctive color by the saffron. Bouillabaisse stock gets an added punch with white wine and fennel.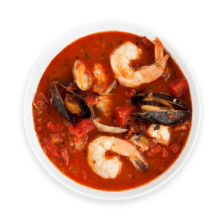 Tomato based seafood stew originating in San Francisco but perfected in the Northwest. Seafood in cioppino is regionally focused and usually contains a hearty white fish as a constant.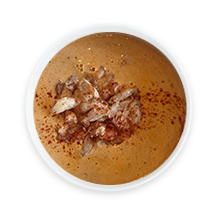 Our signature buttery-smooth cream stew with oysters, shrimp and cod. You can also add crab for a little extra decadence.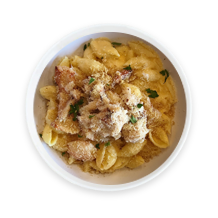 Creamy 5 cheese house-made sauce with seashell pasta with your choice of seafood added.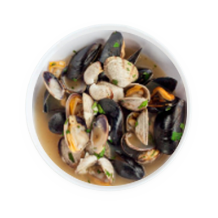 Gluten free. Clams and mussels simmered in a delicate stew of butter, lemon, garlic, white wine, clam broth and herbs.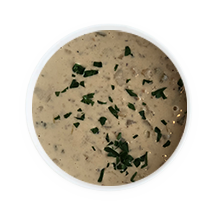 A large bowl of New England style chowder with your choice of seafood to it.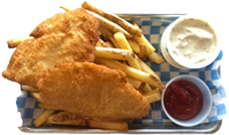 Two pieces of Wild caught Alaskan cod with French fries and house-made tartar sauce.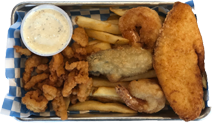 One piece of cod, clam strips, two prawns, one oyster served with fries, tartar and cocktail sauces.