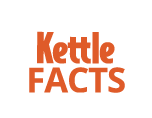 Frequently Asked Questions
Alaska has been the pioneer and the global example for sustainable and eco-friendly fisheries. Alaska adheres to the internationally accepted guidelines set by the United Nation's
Trident Brand, Alaska, USA
Wild Caught and Processed
The Alaska seafood industry is the economic foundation of many rural Alaska communities. Over 21,000 rural Alaska residents were directly employed by the industry in 2015, accounting for 15% of all rural working age adults.
Trident Brand, Alaska, USA
Wild Caught and Processed
As good stewards of the second largest estuary on the Pacific Coast and one of healthiest estuaries in the continental United States, we're dedicated to caring for the bay.
Goose point Shell Fish Farm
Willapa Bay, WA
Owned and operated by the Nisbet Family, Nisbet Oyster Co., Inc. employs more than 80 full-time men and women on our 1900-acre farm and in our state-of-the-art processing plant, which is considered a model facility by both the FDA and the Washington State Department of Health, Shellfish Division.
Goose Point Shell Fish Farm
Willapa Bay, WA
Clam farming starts out at the hatchery where clam larvae are set on fine screens allowing algae rich water to be pushed through the juvenile clams, thereby allowing them to feed continuously and grow.
Clams
Locally Farmed and Harvested
When clams are at sufficient size they are relocated into mess bottom trays and taken to the nursery rafts.
Clams
Locally Farmed and Harvested
Once clams reach fingernail size they are moved to the growing areas located all around the Pacific Northwest. When the baby clam dig themselves down and grow naturally under the same in tidal areas as wild clams do.
Clams
Locally Farmed and Harvested
Once they reach market size they are dug up, graded bagged and sent to market.
Clams
Locally Farmed and Harvested